Best Pavers for Pool Patio
Are you tired of looking at your dull and boring pool area? Then it's time to upgrade to a beautiful pool deck. By installing a deck around your pool you can give your yard a cool focal point. The shape of your pool can be oval or rectangle or whatever – beautiful pool deck pavers in Phoenix will improve the appearance. There is a large assortment of paver materials to choose from for this purpose, and we're going to help you to find the best one. A swimming area just doesn't feel complete without a pool deck. They're not only attractive, they offer a safe zone to people who aren't actively swimming. There's no need to settle for dull, ordinary concrete. You can add something like a walkway to create an additional point of interest in your pool deck area.
Pool Deck Considerations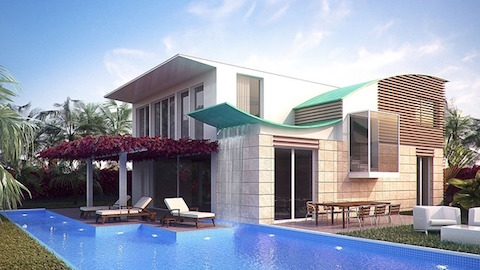 The appearance, sturdiness, safety maintenance requirements and cost should all be priority considerations when choosing deck materials in Phoenix, Arizona. Whether or not you're using pavers, the material you choose should fit your personal requirements and needs. There is a large range of prices when it concerns deck materials, and some may be more budget-friendly than others. The primary categories of pool deck hardscaping are concrete, brick, natural stone, pavers, tile and wood or composite.
Decks that are made from tile, wood, or composite decks aren't as functional as ones made from concrete, brick or natural stone. That is because the formerly mentioned materials regular maintenance such as staining, painting or frequent pressure cleaning. Tile decks are beautiful, but the grout lines must be consistently maintained in order to preserve the deck's impressive appearance. Wood composite is pretty hot underfoot, which can be uncomfortable in the Phoenix, Arizona summertime.
The amount of pool deck square footage you'll need will largely depend on how much lounging you plan on doing. You will need a larger deck if you want to set up a lot of lounge chairs, but a smaller one will suffice if you're just planning to have one or two chairs. Your pool deck should also complement and enhance the surrounding landscape. If you find that most of your yard has become too synthetic or paved, you can give things a more natural feel with smart choices in color and texture.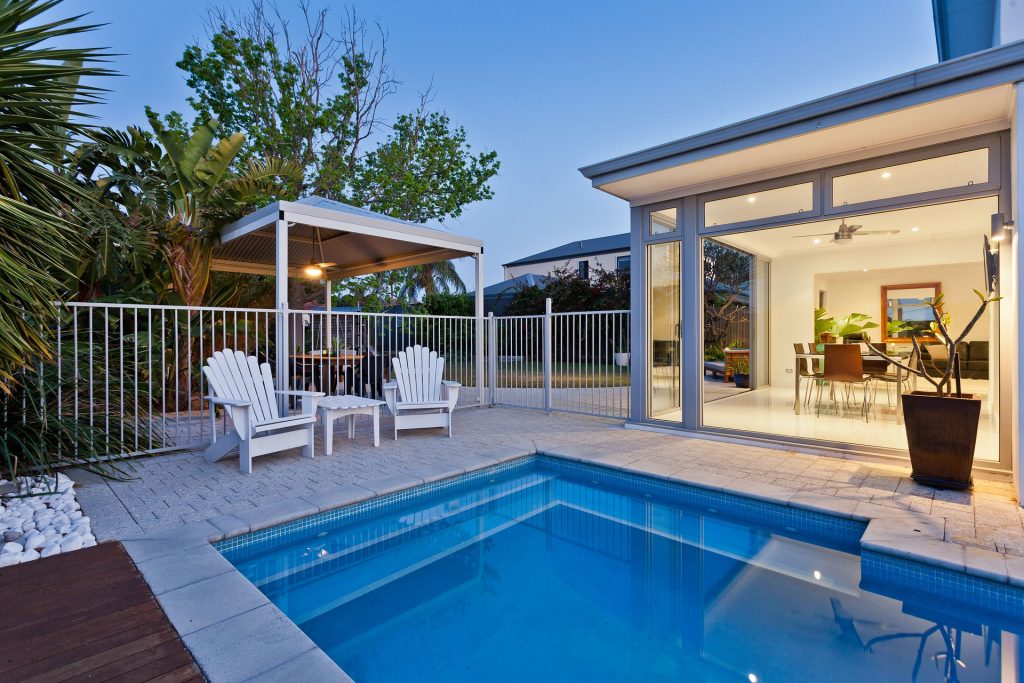 Pool deck pavers in Phoenix are ideal when it concerns appearance, durability and convenience. Pool decks made from pavers will last longer than the ones built with the other materials listed here. Your pool deck will perform just as you'd like for many years, and the textured surface makes them particularly safe for use around the pool. Pavers are also resistant to stains and chemicals, making them much easier to maintain.
Not to mention, pavers just look good! There are so many different types of pavers that you can choose to complement your pool. Whatever your decision turns out to be, just know that pavers by the pool is smart paving in Phoenix, AZ!
114 W Adams St, Phoenix, AZ 85003
602-857-9840