How Much Does A Pool Cost?
Pools are a great place to relax and unwind after a long day. Inground pools add value to your home both monetarily and functionally. A lot of work goes into building a pool, and that is evident in inground pool installation costs. Still, installing a pool will be well worth it in the end. You'll enjoy hours of fun with friends and family, escaping the Phoenix heat.
The average above ground pool costs between $3500 and $6000. In comparison, the average inground pool costs between $46,500 and $65,500. Pricing is dependent on a lot of different factors like pool size, pool type, the materials incorporated into the pool and whether or not it's a saltwater or freshwater pool.
Inground pools cost from $50 to $125 per square foot without any additional upgrades. In comparison, above ground pools cost only $8 to $16 per square foot. Adding custom pool upgrades like a deck, fence, lighting, hot tub or pool cover can add from $2000 to $10000 in additional project cost. Pool pricing really depends on your specific pool in Phoenix, AZ.
Swimming pool installation costs from $1000 to $55,000, with inground pools averaging at $35000 and above ground pools averaging at $2800. The cost will be determined by the size and depth of the pool you're installing. Obviously, whether or not your pool is inground or above ground will be a big determiner of price. Additional features or varying pool types can double the cost of the pool you're installing.
Excavation and labor make up from 25% to 50% of inground pool installation costs, and the rest of the money depends on the type of material you use to make your pool. In comparison, above ground pools cost much less. You will have to pay more when installing this pool type if the ground has to be leveled or if you need to install plumbing and electrical ports.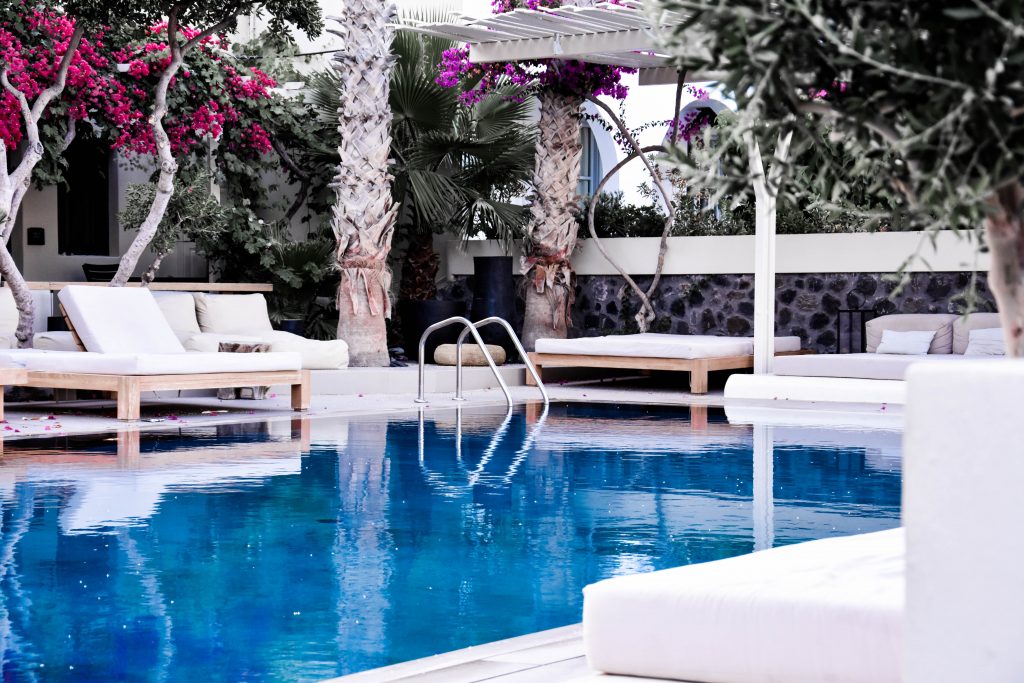 Your above ground pool will take one to three days for installation and even longer if you are also having a deck or fence installed as well. You'll need to have a trench dug for the electrical wiring, which takes time to do.
Saltwater pools range from $29000 to $57000 when installing new, but conversion from chlorine will range from $600 to $2200. You'll need to install a saltwater chlorination system, which is also called a salt chlorine generator. A saltwater pool is still treated with chlorine, but the chlorine is created through a process called electrolysis. Saltwater pools don't cause the smell or irritation that regular pools do, and maintenance can run between $40 and $150 per month.
Smaller inground pools (or spools) are a good idea for homeowners with smaller backyards or a smaller budget. These pools average between $18,000 and $26,000.
If you're interested in a leisurely plunge pool, the average cost is $14,500 to $25,000 for installation. These pools are pretty small and intended mostly or chillaxing.
There is a lot of variation when it comes to pools in Phoenix!
114 W Adams St, Phoenix, AZ 85003
602-857-9840